You Can Have Safe, Fun, Interactive Live Entertainment in a Covid-19 World. 
Find Out How Below!
Thank you for your interested in my E-Book, The Amazing Magi Presents The A to Z Guide for Safe Social Distance Shows.  Lower on this page you will see a contact form.  Simply fill out that form and submit and my book will automatically be sent to you in PDF format.  While I hope you will keep me in mind for your next party or celebration, this book is my gift to you. Enjoy and get ready to have a Party! 
Hear what Courtney Smith, The Activities Supervisor  from Robin Hills Campgrounds has to say about a recent Social Distance Show by The Amazing Magi.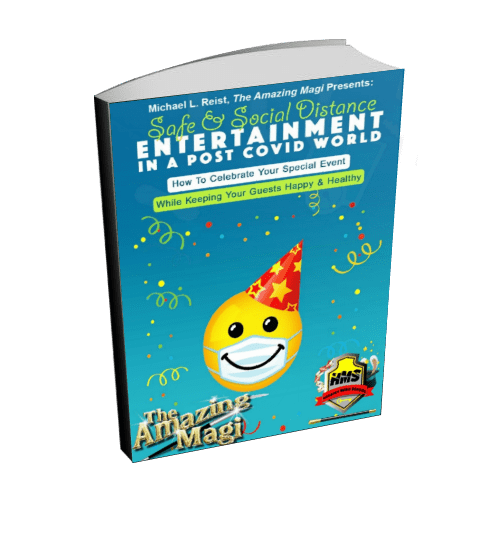 Please fill out the Contact Form below and your A to Z Guide will be sent to you automatically.  Thank you. 
Michael L. Reist, The Amazing Magi