Discover the Most Entertaining and Engaging Family Magic Show in the NE United States Presented by The Amazing Magi! Book Today!
I personally believe this could be an incredible season of opportunity and growth for you and others. That is why I am so excited to share the news about my incredible family magic show.
Let's face it. You want to keep your guests happy. You want them to have an amazing experience during their stay. You want them excited and looking forward to coming back. In fact, you want them so happy with their experience they will tell others. I want to be able to help you do that.
I have been entertaining audiences of all ages for the last 16 years with my unique blend of Illusions, Sleight-of-Hand, Ventriloquism, Comedy and Zaniness. From Cruise Ships to Homes, from Stadiums, Arenas and Churches to Schools, Libraries, Campgrounds and more, I have been creating interactive, funny, entertaining Magic Shows that leave lasting impressions and memories. In other words, I create Magical Memories and Moments for you and your Guests.
There are many entertainers out there that you can choose from so why choose me?
• My number one priority is to make sure you can offer an experience to your guests that is so fun, so entertaining, so memorable that they will talk about it and recommend your
Campgrounds to their friends and families.
• I specialize in Family Entertainment. This means my expertise is in entertaining audiences of all ages, children through adult. I can guarantee that the entire audience will be entertained and engaged.
• I work directly with you to craft an unforgettable and unique entertainment experience for your clients. Some entertainers take a cookie cutter approach (one show fits all needs). I instead create a "custom" show to meet your unique needs and requirements. No more worries!
• My show is filled with amazing magic, is interactive, incredibly funny and built upon my years of experience in entertaining audiences of all ages in venues such as Cruise Ships, Arenas, Stadiums, Festivals, Libraries,
Churches, Schools and more.
• You are working with a true professional. I will communicate with you during the entire process. I am properly insured with all necessary background checks in place.
I Guarantee I Will Deliver A Show Your Guests Will Love!
If I don't Deliver an Amazing, Fun, and Unforgettable Experience, You Won't Owe Me A Penny. That's Right! I am so confident you will love my performance and your guests will too, that I offer my Iron-Clad Money-Back-Guarantee. So, Don't Wait. Book today!!!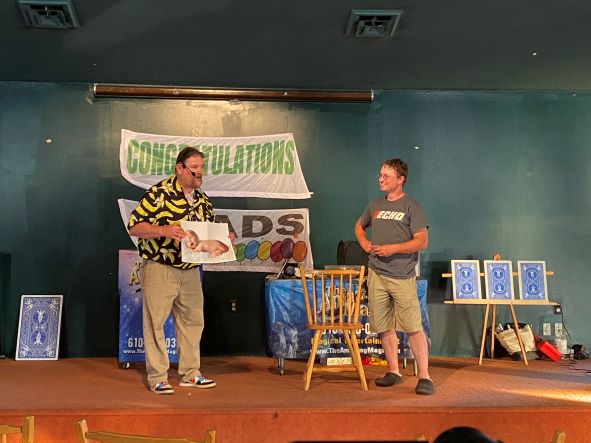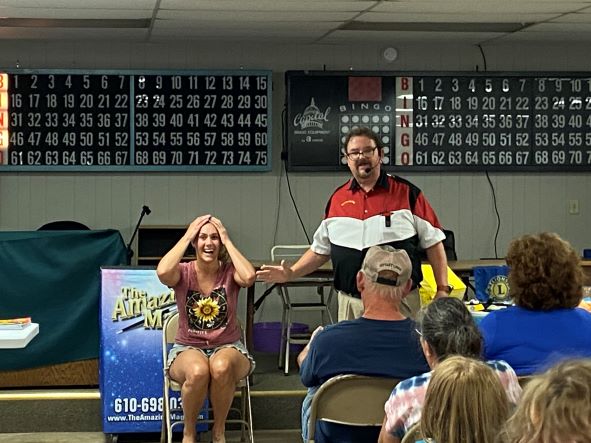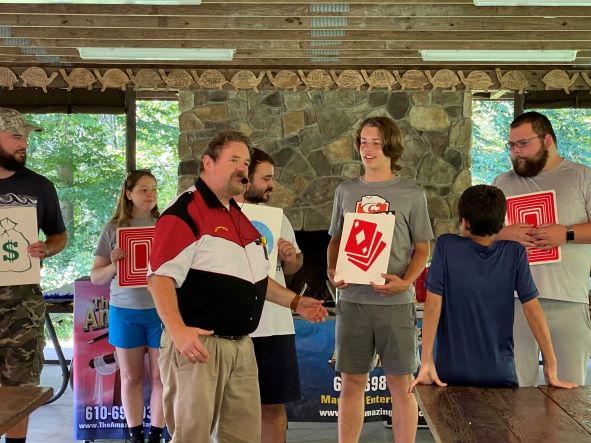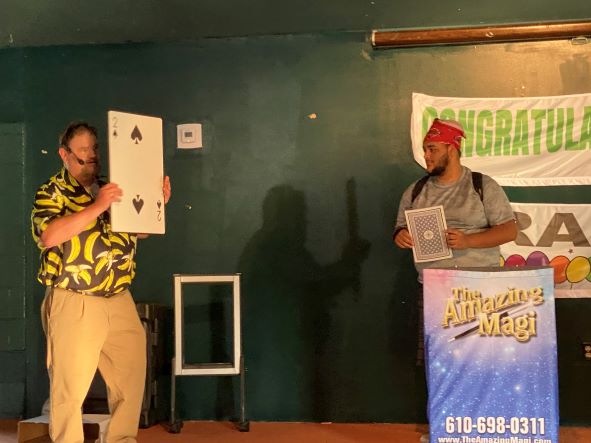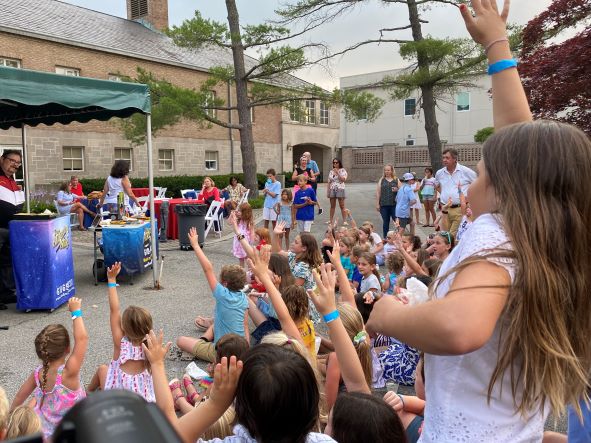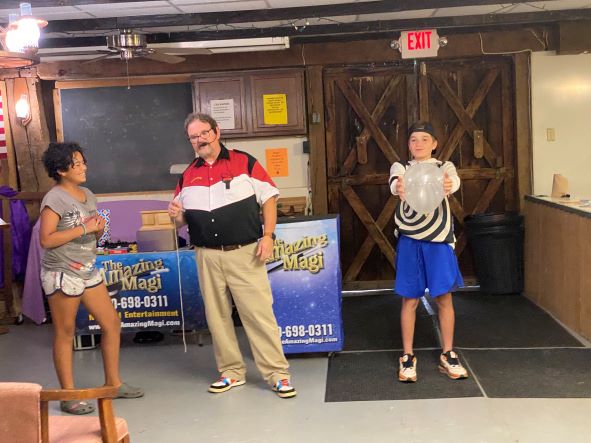 Enjoy some highlights and information about The Amazing Magi in the video below!
Watch and hear what Courtney from Robin Hills Campground has to say about The Amazing Magi and his performance.
Watch and hear what Nicole from Mt. Springs Campground has to say about The Amazing Magi and his performance.
Enjoy the following performance below by The Amazing Magi that took place at Mt. Springs Campground in Summer of 2021.
Book Your Program today! Simply e-mail [email protected] or call (610) 698-0311. Get your date locked in!!!